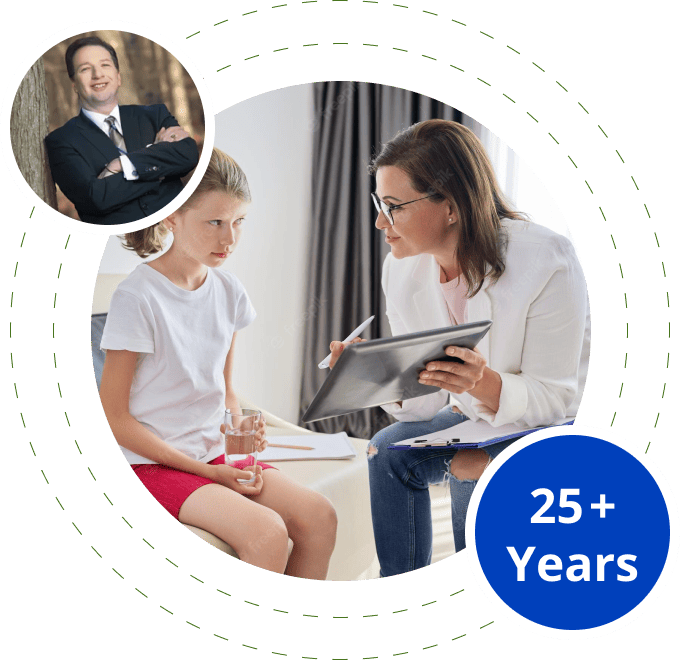 Dr. Kenneth Stefano is a clinical psychologist
Dr. Kenneth Stefano is a clinical psychologist who has worked with children, adolescents and families for the last 20 plus years. After completing his doctoral internship at the John L. Gildner Regional Institute for Children and Adolescents (JLG-RICA), he joined the JLG-RICA staff as a psychologist, remaining for the next 15 years. Dr. Stefano assumed various roles during his tenure at JLG-RICA, including providing intensive individual and family therapy to seriously emotionally disturbed students in a residential setting. Dr. Stefano also served as the staff psychologist on the JLG-RICA Evaluation Unit, administering psychological evaluations to children and adolescents referred by the court system.
From 2004 to 2007, Dr. Stefano served as Clinical Director of the Evaluation Unit, managing a multidisciplinary team of professionals who provided comprehensive diagnostic and placement evaluations for the juvenile court of Montgomery County, MD. Prior to that, he was the Institute's Director of Psychology Internship Training, leading efforts to select, train and supervise pre-doctoral psychology students.
In addition to his extensive clinical and assessment experience, Dr. Stefano has provided expert testimony at juvenile court proceedings, as well as advocacy for local public school students with learning and emotional problems. Dr. Stefano graduated from the University of Pittsburgh with a B.S. in Psychology/Communications, and completed his graduate training at Indiana University of Pennsylvania.
School-Clinical Child Psychology from Yeshiva University's
Chicago School of Professional Psychology in Chicago,
School-Clinical Child Psychology from Yeshiva University's
Missouri-Columbia. Robin has a variety of professional